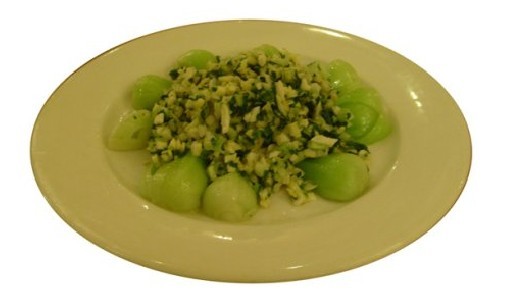 Green Fir and Jade Bamboo
Restaurant: Hua Tian Restaurant
Producer: Dai Zhi-qiang
Green Fir and Jade Bamboo is a famous dish commonly known as green vegetables fried bamboo shoots. Raw materials are mainly bamboo shoots from Nan Yue mountains and vegetables from the countryside gardens. After being cooked, it has become one of the tastiest and most refreshing dishes in the feast, also suitable for both Buddhists and Taoists. There is a poem to give evidence: green fir and jade bamboo, stem from the natural wood; Buddhists and Taoists gather together, harmoniously sharing the dish.