Hengyang News Network reporter Li Yangjie's correspondent Ou Miaomiao reported. On the morning of November 26, the Hunan Youth Cheerleading Championship and the second Hengyang Youth Cheerleading Competition from 2021-2022 opened in Hengyang Sports Center Stadium. More than 600 players from kindergartens, primary schools, middle schools and cheerleading clubs in Hengyang actively participated in the cheerleading competition, presenting a youthful vitality together.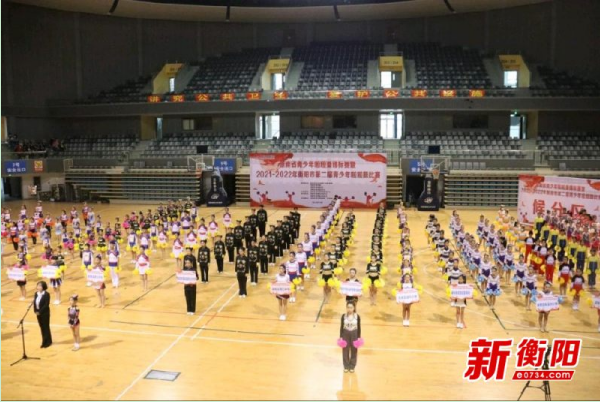 It is learned that this competition is directed by Hengyang Municipal Bureau of Culture, Tourism, Radio, Television and Sports, Hengyang Municipal Bureau of Education and Hengyang Sports Federation, hosted by Hengyang National Fitness Service Center, and undertaken by Hengyang Gymnastics Association and Hengyang Street Dance Association. The competition is divided into kindergarten group, low school age group, senior school age group, middle school group and club group, with flower ball, jazz, hip-hop dance, demonstration routines and other projects. On the competition field, the little dancers dressed in gorgeous costumes, holding shiny flower balls, accompanied by dynamic music, demonstrated their confidence and vitality of teenagers to the judges and audience at the scene with neat and uniform movements and varied formation. The competition takes the form of live performance , which is scored from technical completion, group completion, choreography, overall effect and other parts. After fierce competition, the best of each project stands out and achieves excellent results.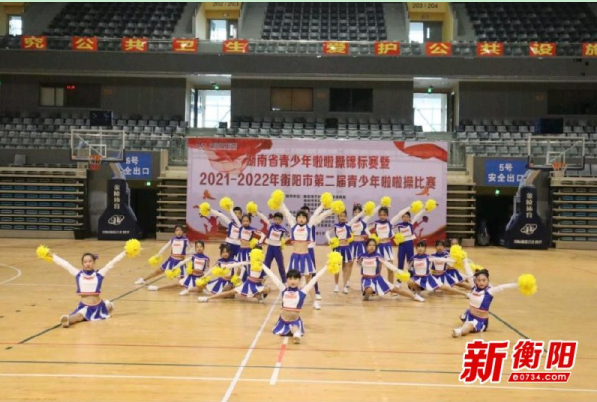 The organizers of the event said that the successful holding of this cheerleading competition has promoted the popularization and development of youth cheerleading in Hengyang City, enriched campus sports and cultural activities, stimulated the enthusiasm of young people to participate in fitness activities, further improved the physical quality and health level of young people, and at the same time, selected, formed teams and reserved talents for next year's Hunan High School Games.