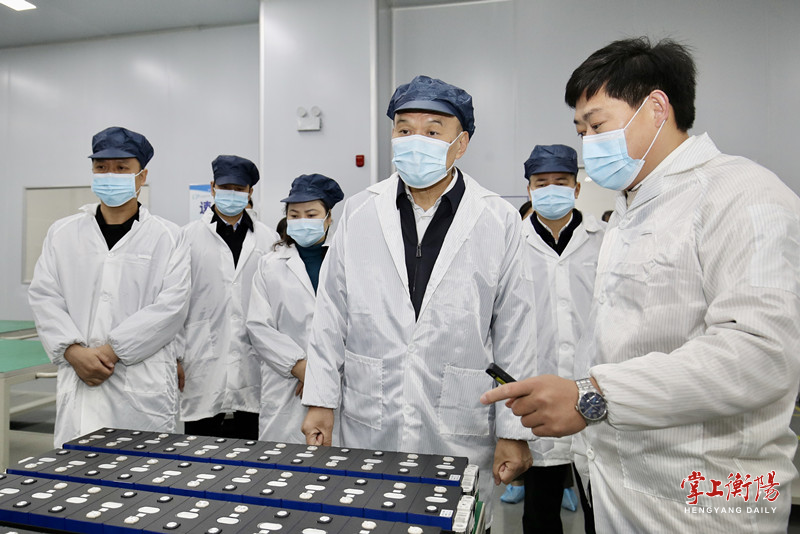 On the morning of December 1, Liu Yuegao, Secretary of the Municipal Party Committee, went to Hengyang Comprehensive Bonded Zone for investigation. He emphasized that it is necessary to implement the spirit of the 20th CPC National Congress. We should clear the orientation, leverage the unique strength, forge ahead under pressure, strive to promote the development of Hengyang Comprehensive Bonded Zone, and build the main engine of the city's open economic development.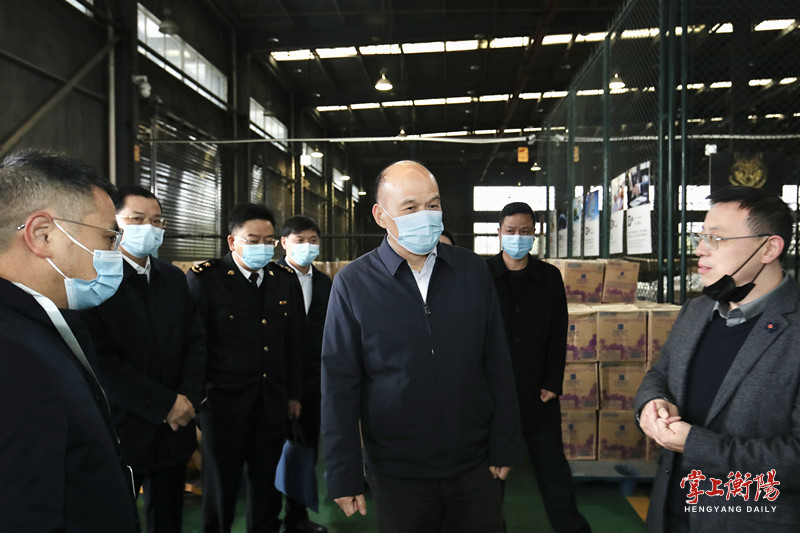 Liu Yuegao has visited Hengyang Yuantong Logistics Co., Ltd., Cross-border Trade E-commerce Supervision Spots, Lead Power Energy Technology Co., Ltd., and Hunan Shunyixin Electronic Technology Co., Ltd. to inspect the production and management and marketing, investigate the foreign trade export and labor employment, and enquire the remaining difficulties and needs. He required that Hengyang Comprehensive Bonded Zone ought to provide a service for enterprises, take the initiative to meet the requirements of enterprises, and solve problems for enterprises with heart and soul so that enterprises can develop continuously in the Comprehensive Bonded Zone, then promote the development of Hengyang's export-oriented economy.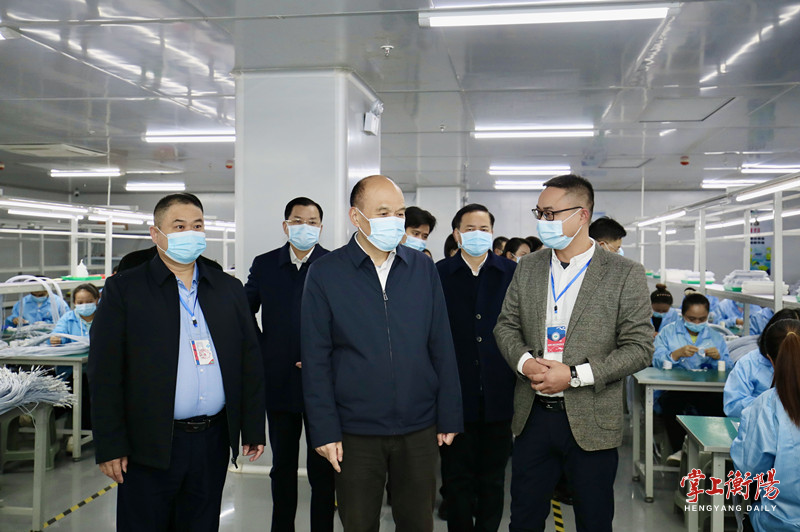 After listening to the work report at the symposium, Liu Yuegao highly appreciated the work of the Hengyang Comprehensive Bonded Zone. He stressed that clearing orientation and forging ahead is of great importance, and "building a leading area for reform and opening up to the outside world" should be firmly followed. We should accelerate the construction of "five centers" such as processing and manufacturing centers, logistics leasing centers, foreign trade exhibition centers, data information centers, and R&D and design centers, and support the progress and achievements of Comprehensive Bonded Zone.
City leaders Yin Peiguo and Huang Yan'e participated in the investigation.
Translator: Jing