Hengyang News Network reporter Li Yangjie reported. On January 3, the reporter learned from Hengyang Transportation Bureau that during the New Year's Day in 2023, Hengyang had sufficient road and waterway passenger transport capacity, stable passenger flow, orderly operation, and no passenger detention and production safety accidents. According to statistics, Hengyang has safely sent 71000 passengers by road and water transportation, including 68000 passengers by road and 3000 by water.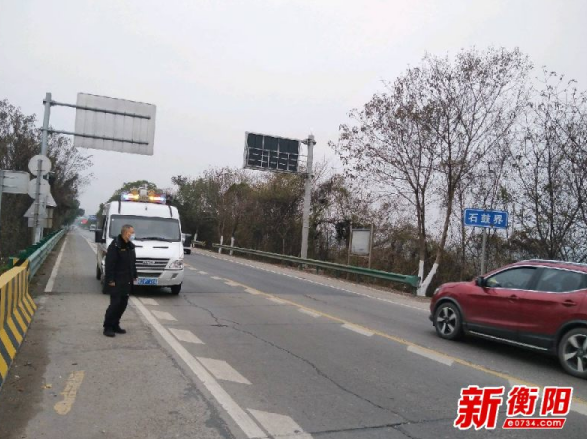 Before the festival, the transportation department made a thorough arrangement for the transportation security work during the New Year's Day, organized a comprehensive safety inspection of all automobile stations, ferries and passenger transport enterprises, and assigned and remedied the existing safety hazards. During the "New Year's Day" period, the transportation competent department strengthened the duty, strengthened the organization and dispatching, implemented the safety responsibility, carefully analyzed the safety production work during the holidays, scientifically dispatched the transportation capacity, compacted the work responsibility, made a good prediction in advance, and reasonably arranged the transportation guarantee according to the new situation of the optimization and adjustment of the epidemic prevention and control policy. On the basis of guiding and urging transport enterprises and passengers to scientifically and accurately implement the optimization measures for epidemic prevention and control, we will do a solid job in road transport safety production, transport capacity organization, emergency response and service guarantee. At the same time, it strengthened transportation connection, guided transportation enterprises to strengthen the connection with transportation stations, strengthened the control of key transportation vehicles and ships through scientific and technological means, doing a good job in data monitoring, analysis and disposal, and urging drivers to drive normatively.
The city's transportation law enforcement departments have strengthened safety supervision and law enforcement before and after the festival, strengthened on-site law enforcement and inspection, increased the frequency of inspections on vehicles and ships, strengthened administrative law enforcement efforts such as cracking down on illegal activities, standardized the transportation market order, improved the quality of transportation services, and made every effort to ensure safe and healthy travel of passengers.