In the process of opening up, the catering industry should do a good job in three aspects.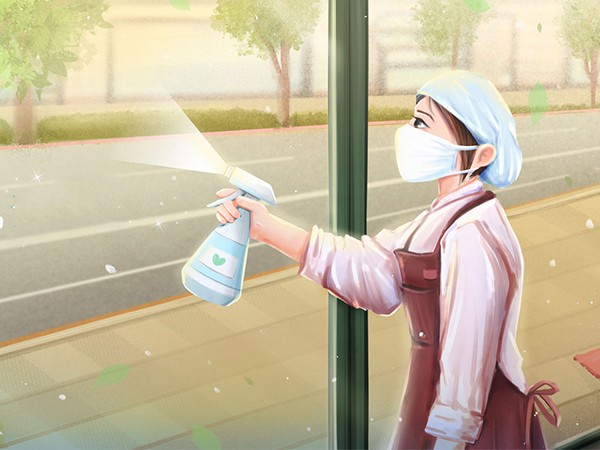 ♦ First of all, the catering business unit must implement the main responsibility of the epidemic prevention and control. Before resuming business, a series of facilities and equipment including tableware, the lobby, private rooms and kitchens, must be thoroughly washed and disinfected.
During business, a person at the restaurant or cafeteria door should be arranged to perform a temperature test on the personnel entering the restaurant. Only when the temperature is normal, can they enter the restaurant. The number of people entering the restaurant should be controlled, and try to make an appointment or rush to dinner.
At the same time, it is necessary to increase the space between the dining tables, strengthen ventilation and cleaning disinfection, and ensure the normal operation of hand washing facilities in washroom to facilitate people to wash their hands. In places such as checkout counters and toilets, be sure to equip quick-drying hand disinfectants.
♦ Secondly, catering staff should wear masks when they are on duty, and do good health monitoring and hand hygiene. Processed food should be separated from raw and cooked. Livestock, poultry, and eggs must be cooked thoroughly. The environment and facilities of kitchens and restaurants, tableware, door handles, elevators, and public toilets should be cleaned and disinfected regularly every day.
♦ Third, the public should take personal precautions when eating, wash their hands before meals, and keep a distance of more than one meter in line. At the same time, it is recommended to eat separately and use public chopsticks.