Tourna is a Walloon city and municipality ofBelgium located 85 kilometres (53 miles) west-southwest of Brussels, on the river Scheldt, in the province of Hainaut. Tournai is part of the Eurometropolis Lille-Kortrijk-Tournai (metropolitan area), which had 2,155,161 residents in 2008.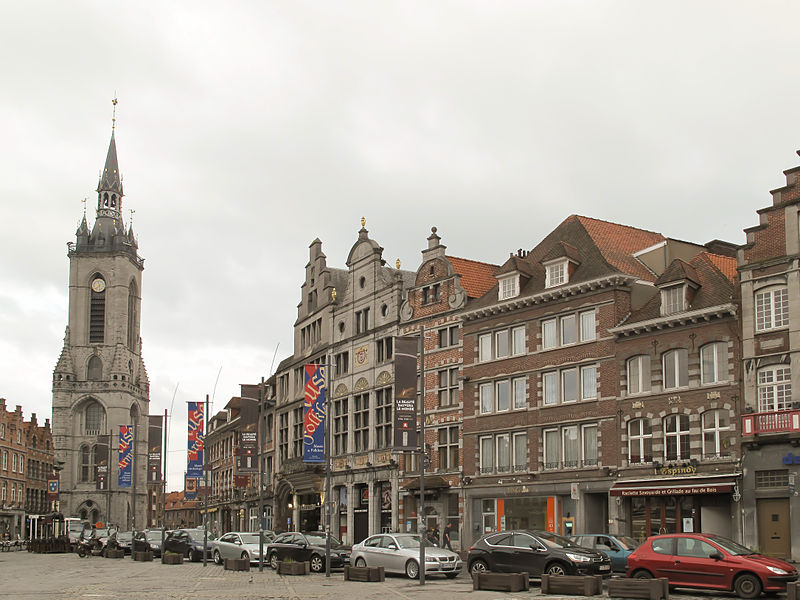 Along with Tongeren, Tournai is the oldest city in Belgium and it has played an important role in the country's cultural history.

Tournai is located in the Wallonia region of Belgium, at the southern limit of the Flemish plain, in the basin of the River Scheldt (Escaut in French, Schelde in Dutch). Administratively, the town is part of the Province of Hainaut, itself part of Wallonia. It is also a municipality that is part of the French-speaking Community of Belgium. Tournai has its own arrondissements, both administrative and judicial.

Its area of 213.75 km² makes it the largest commune in size in Belgium; it is also the largest in population in Western Hainaut. The municipality of Tournai consists of the former municipalities of Ere, Saint-Maur, Orcq, Esplechin, Froyennes, Froidmont, Willemeau, Ramegnies-Chin, Templeuve, Chercq, Blandain, Hertain, Lamain, Marquain, Gaurain-Ramecroix, Havinnes, Beclers, Thimougies, Barry, Maulde, Vaulx, Vezon, Kain, Melles, Quartes, Rumillies, Mont-Saint-Aubert, Mourcourt and Warchin.

Tournai is considered to be one of the most important cultural sites in Belgium. The mixed Romanesque- and Gothic-stylecathedral of Notre Dame de Tournai and the belfry, considered the oldest in Belgium, have been designated by UNESCO asWorld Heritage Sites.Inside the cathedral, the Châsse de Notre-Dame flamande, a beautifully ornate 12th-centuryreliquary, gives witness to Tournai's wealth in the Middle Ages. Other places of interest are the 13th-century Scheldtbridge (Pont des Trous) and the main square (Grand Place), as well as several old city gates, historic warehouses, and a variety of museums.

On rue Barre-St-Brice are two of the oldest private houses in Europe, dating from between 1175 and 1200 and built in the Romanesque style, while the rue des Jésuites includes a Gothic house from the 13th century.

As is the case with many cities in Belgium there are a number of beautiful and friendly cafés and pubs in the Grand` Place. In the middle of the Grand` Place there are a series of water fountains that are fun to observe and even play in for people of all ages. Another great interactive experience available is climbing the circular staircase to the top of the belfry.There are several buildings in the art nouveau style.
Tournai was twinned with Hengyang City in December 1994.

Relevant links:
http://en.wikipedia.org/wiki/Tournai