| | | | |
| --- | --- | --- | --- |
| Overseas sister city | Country | Continent | Date to be twined |
| Ritto City | Japan | Asia | 1992-10-07 |
| Podolsk | Russia | Europe | 1993-09-20 |
| Tournai | Belgium | Europe | 1994-12-10 |
| Brovary | Ukraine | Europe | 1995-11-14 |
| Fuengirola | Spain | Europe | 1999-09-24 |
| Calarasi | Romania | Europe | 2002-10-15 |
1. Ritto City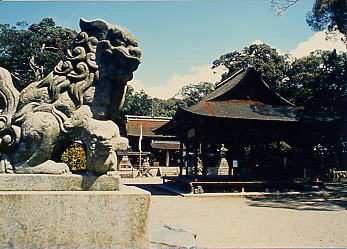 The date to be twinned with Hengyang City: 1992. 10. 07.
It is located in central area of Japan, near Lute Lake in the south with acreage of 57.23sq.km. Ritto city has a population of about 60 000. A modern industrial system of considerable size complete with all necessary departments has taken shape with heavy industry, building materials, automobiles, and electric as its leading industrial sector. It creates ¥4 billion fiscal revenue every year. The main docking industries with Hengyang City are colored metalwork, farm and sideline products, health protection foods, and the docking corporations are Sino-steel Corporation Hengyang Metallurgy and Machinery Works, enterprises in townships and Guhan Corporation. Since the two cities were twined, they sent workers to learn from each other for several times, especially in arts and education areas. Hengyang sent five art groups and received one art groups
Relevant links:
http://en.wikipedia.org/wiki/Ritt%C5%8D,_Shiga
2. Podolsk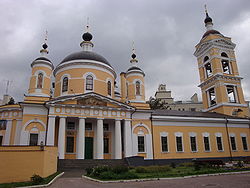 The date to be twinned with Hengyang City: 1993. 9. 20.
Podolsk is an industrial city and the administrative center of Podolsky District of Moscow Oblast, Russia. It is located on the Pakhra River (a tributary of the Moskva River). It is the biggest city in Moscow Oblast, with a population of 180,963 (2002 Census); 209,178 (1989 Census); 183,000 (1974); 129,000 (1959); 72,000 (1939).
The city of Podolsk grew out of the village Podol, which in the 18th century belonged to the Danilov Monastery in Moscow. Podolsk was granted the status of city by Catherine II in 1791. At that time, Russia was establishing the major country districts, appointing governors and establishing new cities.
Before the Russian Revolution, Podolsk was among one of the most industrialized cities in Russia. A Singer factory producing sewing machines was established here. The Ulyanov family used to live in Podolsk. Vladimir Lenin visited the city a number of times and even had a small estate and cottage there. In 1900, he held a meeting in Podolsk with the social democrats from Moscow and other cities to win their support for the Iskra newspaper, which had already been in the making.
In 1971, Podolsk was awarded the Order of the Red Banner of Labor. In the Soviet times, Podolsk was one of the industrial giants in Moscow Oblast. At that time there were more than seventy factories operating in the city. Most of the citizens were working at these plants. In 2000 a major military base was formed .07 miles from town and it is currently commanded under Igor Minin. Podolsk is the site of the Central Archive of the Russian Ministry of Defence.
Relevant links:
3. Tournai
The date to be twinned with Hengyang City: 1994. 12. 10
Tournai is located in the lowlands of Belgium, at the southern limit of the Flemish plain, in the basin of the river Scheldt ("Escaut" in French). Administratively, the town is part of the Province of Hainaut, itself part of the Walloon Region of the country. It is also a commune that is part of the French-speaking Community of Belgium. Tournai has its own arrondissements, both administrative and judicial.
Its area of 213.75 km² makes it the largest commune in size in Belgium; it is also the largest in population in Western Hainaut. The municipality of Tournai consists of the former municipalities of Ere, Saint-Maur, Orcq, Esplechin, Froyennes, Froidmont, Willemeau, Ramegnies-Chin, Templeuve, Chercq, Blandain, Hertain, Lamain, Marquain, Gaurain-Ramecroix, Havinnes, Beclers, Thimougies, Barry, Maulde, Vaulx, Vezon, Kain, Melles, Quartes, Rumillies, Mont-Saint-Aubert, Mourcourt and Warchin.
Tournai is considered to be one of the most important cultural sites in Belgium. The mixed Romanesque- and Gothic-style cathedral of Notre Dame de Tournai and the belfry, the oldest in Belgium, have been jointly designated by UNESCO as a World Heritage Site. Inside the cathedral, the Châsse de Notre-Dame flamande, a beautifully ornate 12th-century reliquary, gives witness to Tournai`s wealth in the middle Ages. Other places of interest are the 13th-century Scheldt bridge (Pont-des-Trous) and the main square (Grand` Place), as well as several old city gates, historic warehouses, and a variety of museums.
On rue Barre-St-Brice are two of the oldest private houses in Europe, dating from between 1175 and 1200 and built in the Romanesque style, while the rue des Jésuites includes a Gothic house from the 13th century.
As is the case with many cities in Belgium there are a number of beautiful and friendly cafés and pubs in the Grand` Place. In the middle of the Grand` Place there are a series of water fountains that are fun to observe and even play in for people of all ages. Another great interactive experience available is climbing the circular staircase to the top of the belfry.There are several buildings in the art nouveau style.
Relevant links:
4. Brovary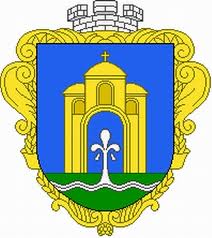 The date to be twinned with Hengyang City: 1995. 11. 14.
Brovary (Ukrainian: Бровари) is a city located in the Kiev Oblast in central Ukraine. It is the administrative center of the Brovarskyi Raion (district). Brovary is an ancient town, firstly mentioned in 1630. Its name means "brewers". Now it is Ukraine`s shoe-making capital with dozens of such companies located here. Brovary is also an important sport center of Ukraine. Several world and Olympic champions were born and/or began their career here.
International ill-fame came to the city in 2000 after one of its apartment blocks was hit by a stray surface-to-surface missile launched from a neighboring army shooting range in Honcharivs`ke. Three people were killed.
Relevant links:
http://en.wikipedia.org/wiki/Brovary
http://brovary-city.in.ua/map/
5. Fuengirola

The date to be twinned with Hengyang City: 1999. 9. 24.
Fuengirola, in ancient times known as Suel and then Suhayl, is a large town and municipality on the Costa del Sol in the province of Málaga, autonomous community of Andalusia in southern Spain. It is a major tourist resort, with more than 8 km of beaches, and home to a mediæval Moorish fortress. In common with much of this coast, it has been the subject of considerable urban development. The area enjoys a subtropical Mediterranean climate, with annual average temperatures of 18°C and average summer temperatures of over 30°C. The town has its origins in Phoenician, Roman and Arab civilizations.
Fuengirola now offers all the facilities to be expected of a major tourist centre - hotels, restaurants, bars, clubs, discothèques, semi-legal sex trade, sports clubs, a yacht harbor, and broad beaches along a promenade extending east and west from the town, which includes smaller adjacent villages. Of the approximately 72,000 inhabitants registered in the municipality, 25% come from other countries, mainly European (England, Ireland, Scotland, Finland and Sweden, among others), and also from Morocco and Argentina. In the summer especially, the town plays host to throngs of visitors both Spanish and foreign, but in particular British. The English community in particular is large enough to support a fully developed program of activities and local groups.
Although Fuengirola is a comparatively developed resort, it does also have a number of historical sites and open parks. The old port is still used by the local Spanish fisherman. The Arab castle of Suhayl, or Sohail, remained an abandoned ruin until renovations began in 1995. In 2000 the interior of the castle was completely renovated and the Sohail castle begun to host festivals and concerts throughout the summer. Additional landscaping was completed in 2002 and the castle is now one of the highlights of Fuengirola`s cultural and historical scene.
The town is largely urban in character, with many high-rise blocks of flats - many towards the seafront - although some narrow streets can be found with many low-rise villas. Considerable commercial development is underway further inland, towards to the north of the town, with the recent construction of a large shopping centre and Retail Park and ongoing development of housing areas.
The council continues to improve facilities for the young people of the town. In 2010 Fuengirola opened a 50m Olympic-sized swimming pool. Their latest project opened at the beginning of 2010 - a brand new purpose-built skateboard, rollerblade and Bike Park complete with graffiti wall.
Relevant links:
http://en.wikipedia.org/wiki/Fuengirola
http://www.fuengirola.org/
6. Calarasi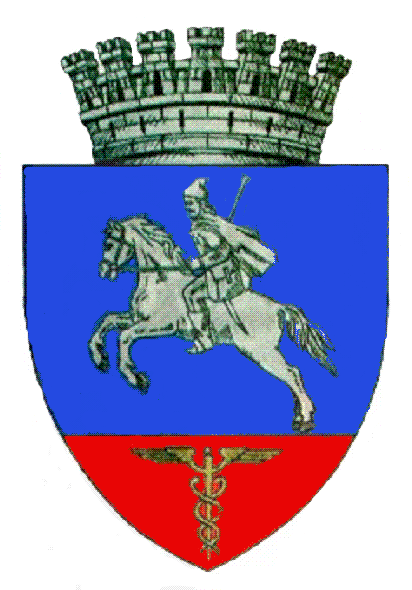 The date to be twinned with Hengyang City: 2002. 10. 15.
Călăraşi, the capital of Călăraşi County in the Wallachia region, is situated in south-east Romania, on the bank of Danube`s Borcea branch, at about 12 kilometers from the Bulgarian border and 125 kilometers from Bucharest. The city is an industrial center for lumber and paper, food processing, glass manufacturing, textiles, medical equipment production and heavy industry. The city is known colloquially as "Capşa provinciei" (the Capşa from the provinces).
The 1900 census indicated 11,024 inhabitants. In 2002, Călăraşi had a population of 70,039, with 95.86% of them declaring themselves as being Romanians and 3.45% Roma. Calarasi, along with Silistra are making a conurbation that counts almost 170,000 inhabitants. The surrounding Romanian area of Călăraşi (Modelu; Ostrov; Roseti; Grădiştea; Cuza-Voda; Lipniţa and Ştefan-Vodă) is reaching a population of almost 110,000 inhabitants.
The site of a prehistoric village, Călăraşi was created by Wallachian princes as a station on the route to Istanbul, operated by horseback riders. It expanded into a small town, and in 1834 became the surrounding country`s capital. Călăraşi is connected by DN3, DN21, DN31 and DN3B. Also A2 ("The Sun`s Motorway") has 3 exits for Călăraşi, at Lehliu Gară (about 50 km NW), Dragalina (about 30 km N) and Feteşti (about 40 km NE). The city lies on the seventh pan-European corridor of transport (the Danube River) and is next to the fourth pan-European transport corridor (Dresden-Constanta) at 26 km (16.16 mi).
The climate is continental with a year average temperature of 11.3 °C (52 °F). The lowest temperature ever recorded in Călăraşi was −30 °C (−22 °F) on January 9, 1938 and the highest was 41.4 °C (107 °F) on August 10, 1957.
Relevant links: