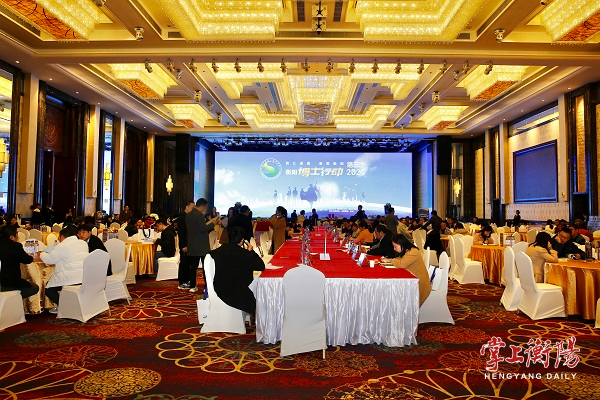 On March 23, Hengyang's Introduction of Talents Campaign in 2023 (the third round) themed "PhDs gather in Hengyang and intellectuals gather in Hunan" was held in the banquet hall of Hengyang Libo International Hotel. There are many talents in the negotiation site of the cooperation among Hengyang, universities, and enterprises to attract talents, with a warm atmosphere.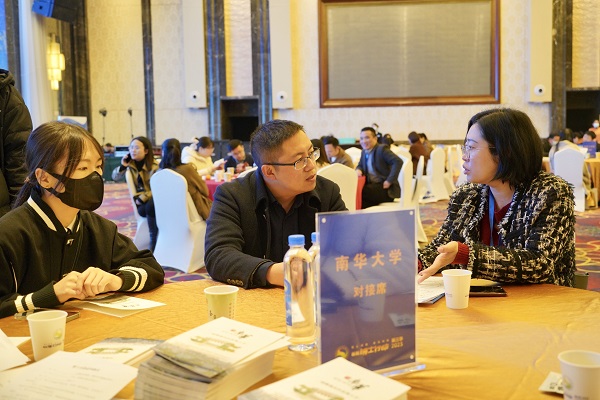 On the same day, 329 PhDs from well-known universities at home and abroad came to seek "talent scouts". With more than 500 job requirements, 4 universities and 3 affiliated units, 11 institutions and 38 enterprises in Hengyang are full of sincerity and desire for "winged steeds".
At the negotiation table, PhDs carefully scanned the employer's profile and availability of jobs. The relevant staff of the employer warmly explained the positions of the unit and other concerns of the doctors. After friendly conversations, many doctors reached initial employment intention with employers on the spot.
"I am from Jiangsu Province. I like the climate in the south very much and hope to get along with Hengyang and smoothly enter the university to be a teacher." Wang Chen, a doctor of physics from Jilin University, said after negotiating with the employers that the event made him deeply feel the importance of talents attached by Hengyang Municipal Party Committee and Government. And the talent introduction policy of Hengyang is very attractive to him.
At the negotiation site, a physics doctor couple of Hunan University attracted the attention of reporters. Jiang Xingxing is from Hengnan County in Hengyang, and Tan Jieyao is from Qingyuan City in Guangdong Province, out of hometown feelings and greatly attracted by the talent introduction policy of Hengyang, finally choosing to teach in Hengyang Normal University.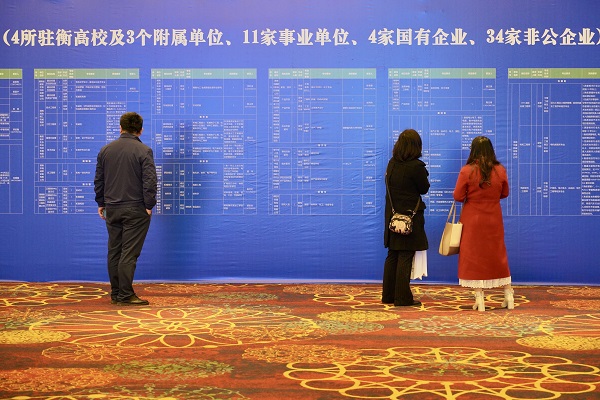 The director of the Faculty Department of Human Resources Office in Hengyang Normal University expressed that compared to the activity in the first and second round of introducing doctors, the third round is on a larger scale and more influential. And they received 25 resumes in half a day, but also have negotiated with some doctors of the majors which are urgently demanded in the university.
This is the third round of Hengyang's Introduction of Talents Campaign, and it is also the last year. Since the first round in 2021, 647 doctors have been admitted to Hengyang through the cooperation model to attract talents among Hengyang, universities, and enterprises. In the past two years, only 6 PhDs left and the stability rate reached 99 percent. These introduced PhDs not only undertake research and teaching tasks in colleges and universities, but also enter enterprises through part-time jobs, project cooperation, and transformation of achievements. They have served 205 enterprises and institutions, won 150 provincial and above awards, solved 55 technical difficulties, applied for 346 projects, transformed 21 achievements, and created about 300 million yuan in economic benefits.
Translator: Jing