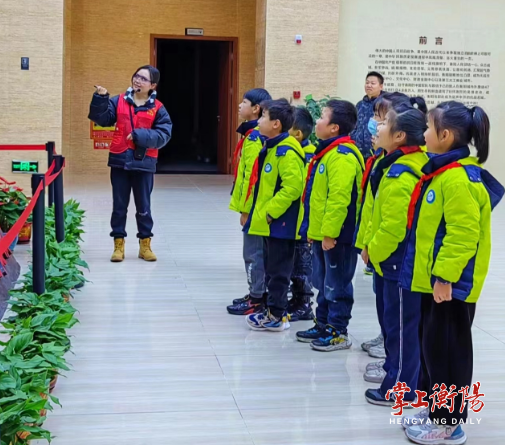 The Qingming Festival is around the corner, and more and more citizens and tourists visit the Hengyang Anti-Japanese War Memorial Hall to remember the heroes, relive the anti-war history and receive patriotic education spontaneously.
On the afternoon of March 25th, in the prologue hall, the reporter saw many parents showing their children around, some spectators stop and stare in front of the rusting knife and other revolutionary relics, who were carefully observing the historical materials and understanding the heroic deeds of the anti-Japanese war. Mr. Zhou, a citizen, who has brought his son here for the second time, told the reporter excitedly that the Qingming Festival is approaching, and it is a very meaningful thing to take the children to listen to the touching deeds of the heroes of the Anti-Japanese War, bear in mind the history, and enhance the feelings of patriotism. Every time you visit, you can learn something new.
According to the person in charge of the Hengyang Anti-Japanese War Memorial Hall, the number of visitors has not only returned to the level before the pandemic, butalso has increased significantly. More and more children have paid a visit to the museum. It is expected that around the Qingming Festival from April 1st to 8th, there will be a peak of visits. The museum reminds citizens and tourists to follow the instructions of the staff and visit in a civilized manner. For the safety and order of the visit, reservations should be made in advance. The reservation telephone number is 3108062 and 3108262.
Translator: Jing