Hengyang News Network reporter Shao Junjie reported. As a representative of the Hengyang Municipal People's Congress, making the villagers live a good life has always been Lei Longtian's greatest wish. He always harbors a grateful heart and never forgets where his happiness come from. With a fervent representative sentiment, he actively assumes social responsibility, actively fulfills his duties, and meticulously plans and provides assistance for the development of his hometown and the prosperity of his fellow villagers. Over the years, he has made efforts to contribute to poverty alleviation, education, and new rural construction, and has donated nearly 6 million yuan in various charitable assistance funds.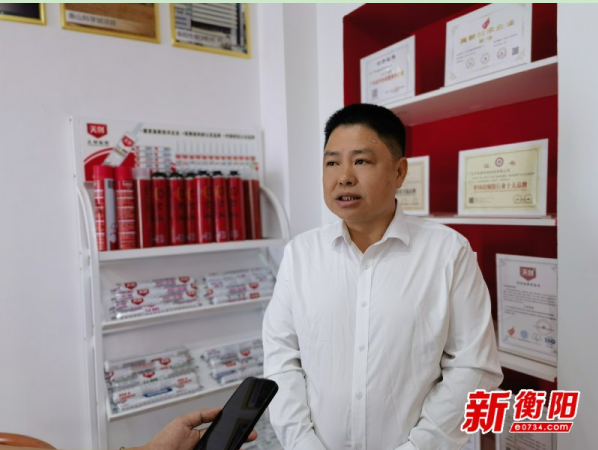 Lei Longtian founded Guangdong Tianjian New Material Technology Co., Ltd after working outside for many years. Under his leadership, the company has been awarded the titles of "National High tech Enterprise" and "Guangdong Province Contract abiding and Credit Valuing Enterprise". While leading the development of the enterprise, whenever his company needs to hire employees, Lei Longtian always thinks of his remote hometown's elderly and fellow villagers at the first time. Over the years, under his "mentoring and guidance", he has helped over 1000 people in his hometown engage in business, establish enterprises, arrange or contact employment units, generating income of over 50 million yuan.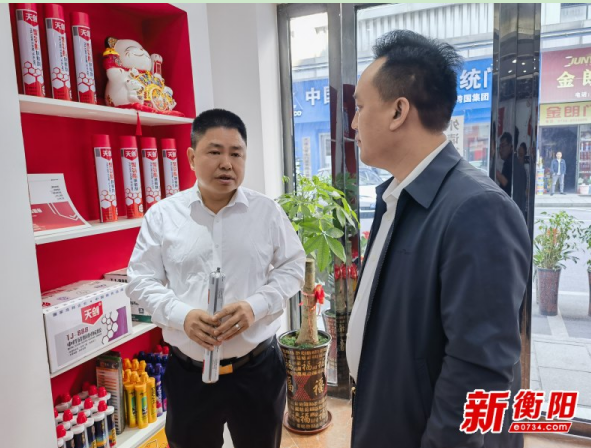 "Firstly, I brought these young people from our hometown to work in the company and cultivate their business philosophy or skills through sales channel positions, when their abilities reach this level, we will help them start businesses outside and become distributors, "said Lei Longtian.
Lei Longtian often said, "It is the soil and water in his hometown that nurtured me, so I must make more contributions to his hometown." In recent years, Lei Longtian has become rich and never forgets his hometown. He has donated more than 400,000 yuan to his hometown for road construction, government office building construction, school building repair, and other related projects. Guihai Village, Jinxi Town, Hengyang County, is Lei Longtian's hometown. The road from the village's Zhi Group to the Xin'an Group is a 1.5 kilometer long potholed dirt road. Every time Lei went home, I saw dust flying on sunny days and mud on rainy days. Then Lei Longtian planed to repair this road for his villagers. He found village officials and donated 100,000 yuan to build a flat cement road for the villagers, greatly facilitating their travelling.
In addition, Lei Longtian's greatest concern is the learning and growth of children in his hometown. Therefore, he established a student aid foundation in his hometown school, distributing 20000 yuan of financial aid annually. He continuously supports students with good academic performance and difficult family conditions, and actively participates in love education activities. He has donated more than 2 million yuan of love education funds to his hometown. He stated that he also hopes to participate in more public welfare and charitable activities, drive more social forces to participate in charitable and public welfare undertakings, and build a positive energy ecosystem for sustainable development.
From the moment he was elected as a representative of the National People's Congress, Lei Longtian actively participated in various inspection and research activities organized by the National People's Congress, widely listened to the opinions and suggestions of the masses, and successively submitted multiple suggestions and proposals to the congress, including "Suggestions on Strengthening the Management of Social Security and Traffic Order in Rural Schools" and "Construction of Agricultural and Sideline Products Bases", which received high attention and response from relevant government departments. "I'm very gland to have helped the masses solve a number of real difficulties and problems. The dual identity of a representative of the Municipal People's Congress and an entrepreneur makes me feel a great responsibility. As an entrepreneur, I should create as much social wealth as possible, and as a representative of the Municipal People's Congress, it is even more dutiful to perform my duties for the people. In the future, I will continue to play a good representative role and share the worries and opinions of the people, "said Lei Longtian.