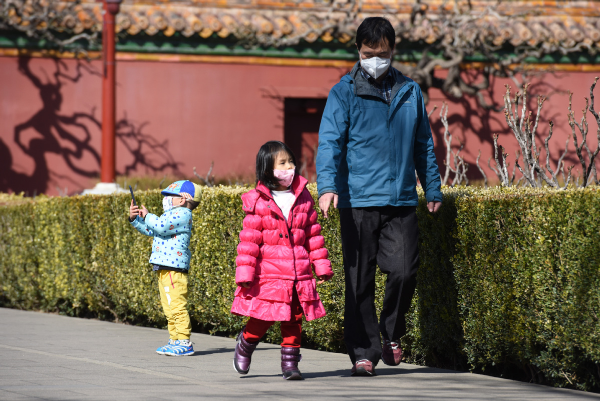 Don't go out frequently. If the child must go out, choose an open, ventilated place with fewer people, and avoid going to packed areas.
2. Children should wear children's special disposable masks when they go out. Accompanying adults should also wear masks. Children's hands can be disinfected with disposable alcohol-based hand sterilizers. Change their clothes in good time and get them to wash their hands carefully after returning home.
3. Have a regular schedule, eat healthy food, do more parent-child reading, play games and sports and avoid gatherings.
4. Wash hands carefully before eating and after using the toilet, as well as before touching the eyes, nose or mouth. You should wash hands before coming into contact with children.
5. When sneezing and coughing, cover your mouth and nose with a flexed elbow or a tissue.
6. Keep cleaning the house. Children's toys and cutlery must be regularly disinfected. Open windows every day for ventilation.
7. Do not share cutlery with children. Do not blow on food to cool it, or taste and chew food when feeding children.
8. If the child has a fever and has had any contact with people who have had fever, feebleness, dry cough or other symptoms in the last 14 days, you are advised to take the child to the fever clinic in the nearest hospital.
If the child has fever, but didn't have such contact within the prior 14 days, you can take him or her to a children's hospital for regular treatment.
Sources: Beijing Municipal Health Commission, Beijing Center for Disease Prevention and Control and Beijing Health Education Institute