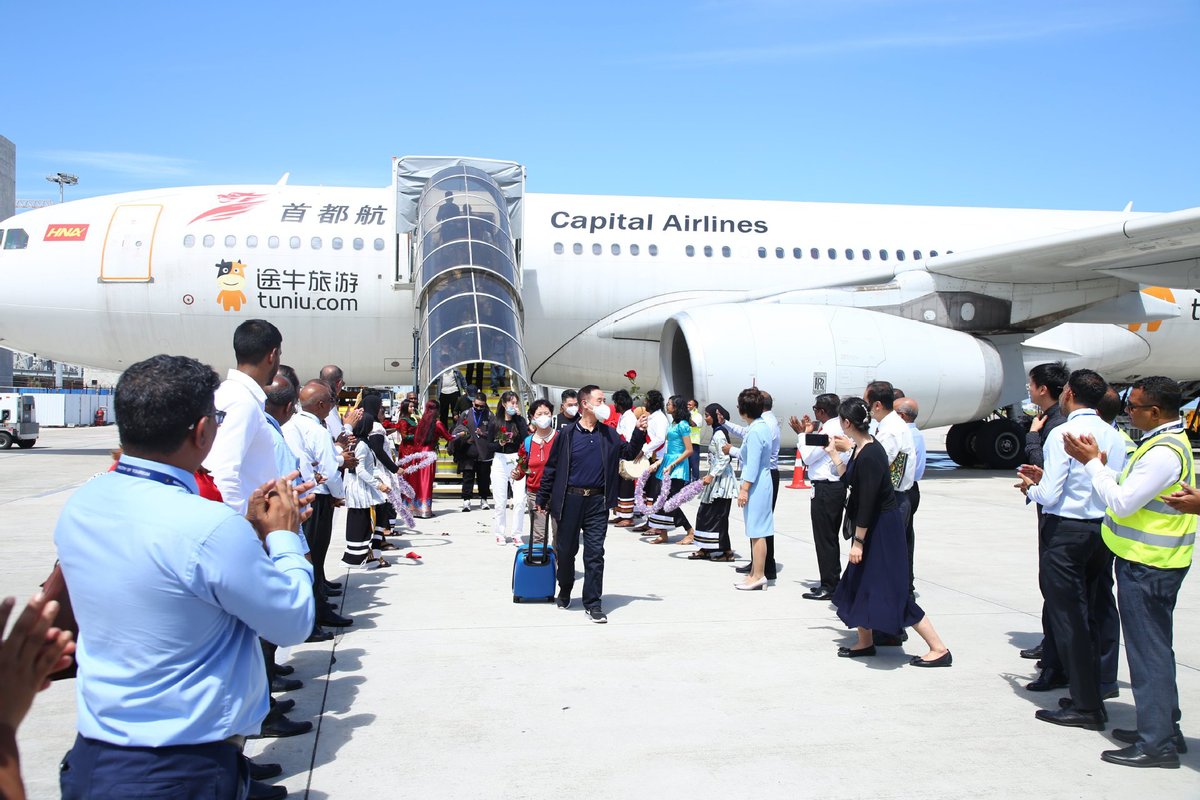 Chinese tourists are welcomed by local officials and ground staff at Velana International Airport, Maldives Jan 18, 2023.
The mutual visa exemption between China and Maldives has taken effect from Friday, according to an official release from the Department of Consular Affairs of the Chinese Foreign Ministry.
The policy allows Chinese citizens visa-free stay or transit in the country for no more than 30 days for business and travel purposes.
Source: China Daily