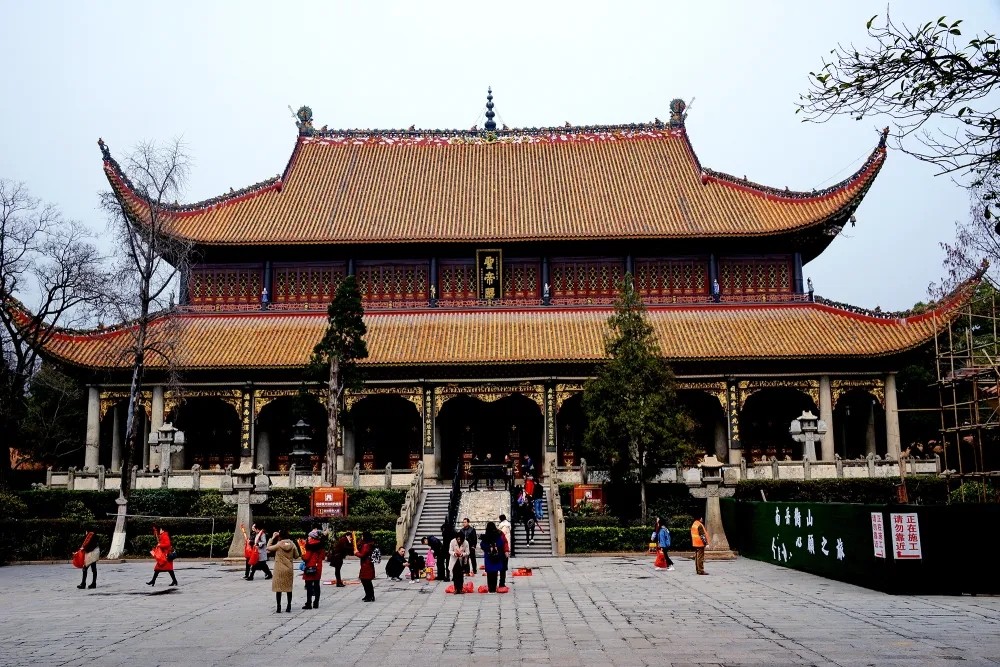 The magnificent and ancient temple of Mount Hengshan  is located in Nanyue District, Hengyang City.
The temple is renowned for its ancient building complex consisting of folk ancestral temples, Buddhist temples, Taoist temples and imperial palaces. Covering an area of 120,000 sqm, it is the largest group of ancient buildings in south China and in Five Great Mountains. It is known as "the First Temple in South China" and "the Imperial Palace in South China".
Originally built in the Sui Dynasty (581-618), the temple has been destroyed by fire for six times, and maintained and rebuilt for 17 times through the Song Dynasty (960-1279), Yuan Dynasty (1271-1368), Ming Dynasty (1368-1644) and Qing Dynasty (1644-1912). The present temple dates from the eighth year of Emperor Guangxu's reign of the Qing Dynasty (the year of 1882). The temple was put under state protection in 2006.
Admission fee: 58 yuan/person for peak season; 40 yuan/person for off season
Opening hours: 7:30-17:30 (November 1-April 30); 7:00-18:00 (May 1-October 30)
Service hotlines: 0734-5673377/0734-5662416