Qidong policewoman Peng Yuan:"Mulan" in the police with 13 years of anti-drug experience
Zhou Junlin, the correspondent of Hengyang news network, Jiang Haijun, and Zhao Fuzhong, the reporter, reported that in the Qidong public security team of Hengyang City, there is such a female anti-drug policeman, who has developed excellent professional skills in community service, public security patrol, investigation and case solving... She is no less capable than a man. In the masculine police force, she is like a sonorous rose blooming silently. With loyalty, dedication and sweat, she has dedicated her most beautiful youth to her beloved anti-drug cause. She is Peng Yuan, a policeman from the drug control brigade of Qidong County Public Security Bureau.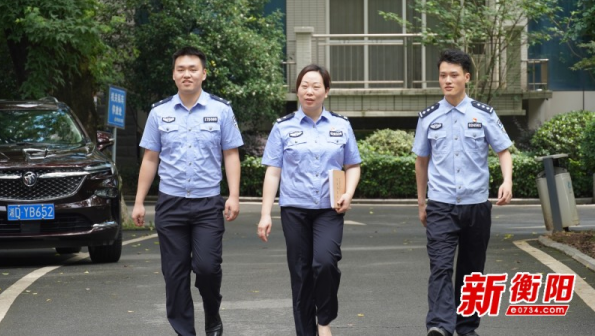 Peng Yuan was admitted to Qidong County Public Security Bureau in 2000, and was assigned to work in Baihe Street police station. From May, 2009 to the present, she has served as the internal police of the drug control brigade. Although she is an office worker, she also acts as a police officer due to the shortage of staff in the brigade.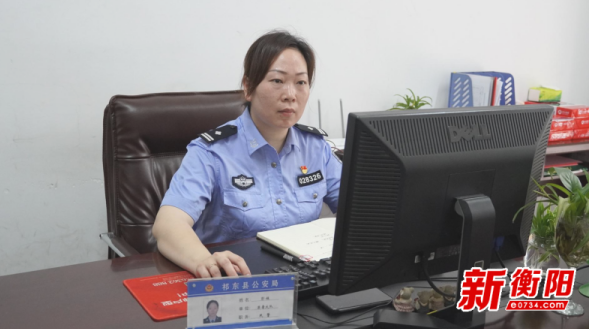 In the eyes of her colleagues, Peng Yuan is a role model who loves her job and works hard. When there is no case was at hand, she often brings various drug control materials to the community, campus and enterprises to publicize drug control knowledge and carry out drug prevention education. She often goes in and out of the compulsory isolation drug rehabilitation center and the community drug rehabilitation workstation, chats with drug addicts, calms their emotions and helps them build their confidence in drug rehabilitation. Once she encounters a drug-related case, she works overtime, reviewing and handling all kinds of drug-related cases day and night.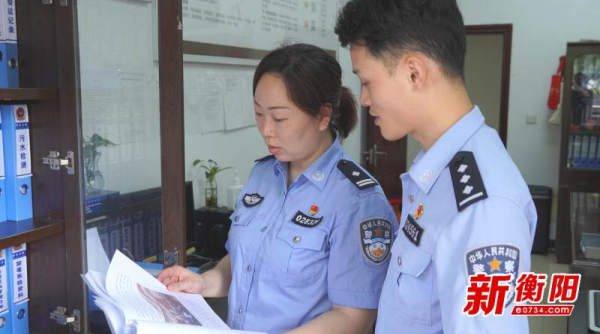 "As a colleague of Peng Yuan, I am very happy to work with her." Huang Yunhua, the squadron leader of the drug control brigade of Qidong County Public Security Bureau, has worked with Peng Yuan for many years and feels that she is very enthusiastic and passionate about her work. Huang Yunhua recalled that when Peng Yuan gave birth to a child last year, a major and important case was waiting to be handled, knowing that the case was very important, Peng took the initiative to give up maternity leave, worked overtime with her colleagues, determined to handle the case well.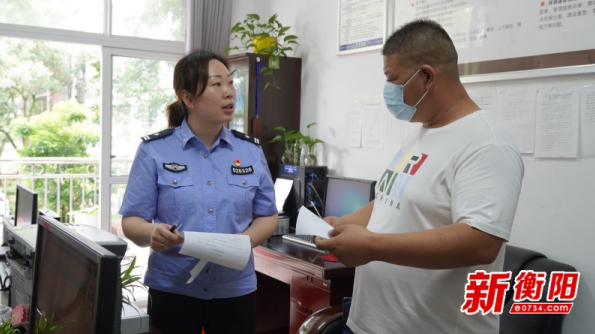 It is hard to be a police officer. As a policewoman, a woman, a wife and a mother, Peng Yuan devoted herself to the anti-drug work, but paid very little attention to her family, leaving little time to take care of the four elderly people and two young children in her family. Peng's husband Cao Xing, who is also a policeman, feels the same way. He understands and supports his wife's work. When his wife has no time to take care of the family, he takes time out of his busy schedule to silently shoulder the family responsibilities, so that his wife has no worries at home.
On the evening of October 2, 2021, the anti-drug brigade of Qidong County Public Security Bureau was planning to capure a drug trafficking gang from Qidong. As a police officer of the task force, Peng Yuan immediately put aside the children and household chores she was taking care of after receiving the arrest order, and immediately went to Xishuangbanna, Yunnan, with five other police officers of the task force to arrest drug traffickers. After painstaking efforts, the task force arrested the drug traffickers and successfully destroyed a drug trafficking channel from overseas to Hunan via Yunnan.
Peng Yuan is deeply touched by the anti-drug work of the police for many years. She said: "as one of the most dangerous police types in the peace era, the anti-drug police have too many drug-related crimes to crack down, and too many people who have been harmed by drugs need care and assistance. I am determined to use my greatest strength to ensure the safety of people's lives and property, and do my best to protect social peace."
It was with her tenacity and love for drug control that Peng Yuan grew from an ordinary grass-roots policeman to an experienced "Mulan" in the police. In the past 13 years of anti-drug work, she and her colleagues have successively participated in and successfully cracked down on major drug trafficking cases supervised by the Ministry, and made positive contributions to the anti-drug work of the county and the maintenance of long-term social stability.